Trip Page - Travel Site
Celebrating "Women Who Rock Our World"
We're cruising the west coast of Mexico for the first time since 2015! Round-trip from sunny San Diego, this Mexican Riviera cruise is filled with culture, bright flavors, scenic vistas, and plenty of sunshine! Join in the onboard fun as we bring you a star-studded line-up of entertainment celebrating "Women Who Rock our World." We've just announced headliner and legend Lily Tomlin, who will be performing an evening of "Classic Lily", and there's more to come! Enjoy music, comedy, DJ deck parties, and events featuring celebrities, leaders, sheroes, and so much more. Grab your flip flops and hop on board!
San Diego, CA • Puerto Vallarta, Mexico • Mazatlán, Mexico • Cabo San Lucas, Mexico • San Diego, CA
Explore Your Itinerary
Save $400 Per Person Off Early-Bird Price
Plus Olivia Free 6-Month Payment Plan
Accommodations for 8 days/7 nights on board Holland America's ms Zaandam
All meals, including room service (specialty restaurants have a nominal charge)
Gratuities (covered in NDA fees)
Olivia signature entertainment and programming
Personalized Team Olivia assistance throughout
Explore Your Ship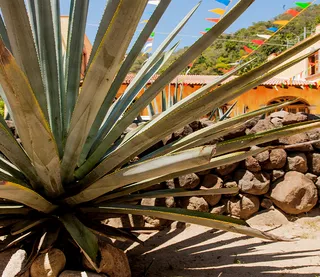 Our Travel Consultants can be reached at USA or Canada:
800.631.6277 or International 415.962.5700, option 1.
Olivia is happy to offer a 4-installment payment plan and accepts VISA, MasterCard and Discover.

Learn More Olivia is also happy to offer low monthly payments when you finance through Uplift.
Learn More
Itinerary
Get all your information on Olivia's upcoming San Diego to Mexico Cruise.
Departure: 10pm

Easygoing San Diego embodies the Southern California surfer town fantasy, with its more than 300 days of sun, mild year-round temperatures and accessible, sporty pastimes and tourist attractions. The sixth-largest city in the United States, it's a perfect place to begin your cruise. Visit Hillcrest, the gay mecca of San Diego. Or stroll through the Gaslamp Quarter and Little Italy. Spend the day at the beach—Coronado, Mission, or La Jolla are amongst the most popular. With inventive new restaurants and a large craft-brewing industry, there is so much to explore!

We will offer a host hotel in San Diego so that you can arrive early. Information will be available approximately 9 months prior to the cruise.

Arrival: 11am
Departure: 7pm

Puerto Vallarta, one of the most gay-friendly cities in Mexico, is a must-see! Squeezed in between Banderas Bay and the Sierra Madre mountains, "PV" (to the locals), is a mix of classic and modern Mexican charm. Stroll along The Malecon to shop for local artisan crafts, visit art galleries, view the ambitious public art project, or dine in a trendy restaurant. Pick from a wide range of excursions such as Marietas Islands Snorkeling, Las Caletas Beach & Snorkel or the Best of Puerto Vallarta, including a stop at a tequila factory

Arrival: 8am
Departure: 5pm

Sail to the port city of Mazatlán, where the best of traditional Mexican architecture, food, beaches, music and culture is found. From golfing, fishing and zip lining to sampling agave-based spirits on a distillery tour or learning more about local history at the archaeological museum, the list of things to do is large. Be sure to indulge in some of the local cuisine where seafood is freshly caught, and shrimp-based dishes are a specialty. Book an excursion such as Mini-Speedboat & Beach Escape, Estuaries & Bird Watching Expedition or Huana Coa Canopy Adventure.

Arrival: 7am
Departure: 3pm

Sail to sun-drenched Cabo, where the desert meets the sea. Diving, snorkeling, golfing, and world-class fishing are amongst favorite things to do. Visit picture-perfect El Arco, Land's End or Lovers Beach. And if you've worked up an appetite, Cabo offers exquisite cuisine with farm-fresh fruits and vegetables and of course, fresh seafood. Try one of the many excursions such as Cabo by Land and Sea, Luxury Day Sailing, Cabo Coastal Cruise: The Arch, Lovers Beach & Sea Lion Colony.
10 Reasons to Book Now
There is no better value for a 7-night Olivia Cruise, with cabins starting at $999 per person.
Take advantage of an Olivia payment plan or extend your payments up to 24 months with Uplift.
Round-trip from San Diego, extend your vacation to explore what this fabulous city has to offer, from the Gaslamp quarter to the world-famous San Diego Zoo.
Amazing beaches and activities await you in each port of call: zip line above the jungle canopy, get up close with seals and dolphins, enjoy sunset cruises and fishing excursions, ride horses on the beach, or explore iconic historic sites.
With near-perfect weather and an abundance of wildlife, April is one of the best times to sail along the Mexican Riviera. We know…it's our 7th cruise with this custom itinerary.
Our 1,400-passenger ship is "just right." Enjoy the amenities of a large ship with the intimacy of a small ship.
Soak in the most amazing sunsets and infinite horizons while sailing along the Pacific Coast.
Traveling solo? You won't be alone! 20% of our guests are single women—plus we have plenty of activities to help you break the ice.
We're planning an incredible lineup of entertainers, speakers, and events to celebrate "Women Who Rock Our World"—and our DJs will keep the party going.
We always charter the entire ship so that you can always feel free to be yourself. Exceptional entertainment and programming, personalized service from Team Olivia, and friendships that last a lifetime are just some of the reasons why Olivia is the largest and most experienced travel company for LBGTQ+ women. Experience the magic for yourself!
Book Now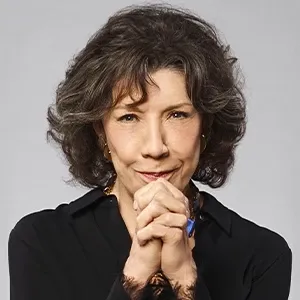 Entertainment
Lily Tomlin's distinguished career has earned too many honors to list, including a Grammy, two Tony's, two Peabody's, multiple Emmy's, a SAG Lifetime Achievement award, and the Kennedy Center Honor. From her breakout characters on Laugh-In and her stellar one-woman performance in Jane Wagner's critically acclaimed play, The Search for Signs of Intelligent Life in the Universe, to the wildly popular 9 to 5, and the beloved Netflix series, Grace and Frankie, Lily has conquered every medium in entertainment with her trademark wry humor and innovative artistic choices.
Holland America's MS Zaandam
Designed to carry fewer guests while offering greater space, Zaandam is elegant and comfortable. Her décor is inspired by music and features musical instruments like a Baroque-style pipe organ and autographed guitars from Queen, Iggy Pop, and the Rolling Stones. Each cruise sails with nearly one crew member for every two guests, providing the gracious, award-winning service that defines classic cruising. Your ship features spacious wraparound teak decks, panoramic views, abundant spacious private verandahs and large ocean view staterooms.
Total Occupancy: 1,400
The Dining Room
Lido Market
The Dive-In Grill
Explorations Café
Canaletto Restaurant*
The Pinnacle Grill*
24-hour In-Room Dining
*Specialty restaurants have a nominal cover fee; reservations required

Art Gallery
Bars & Lounges
Boutiques
Casino
Fitness Center
Full-service Greenhouse Spa & Salon
World Stage featuring BBC Earth in Concert
Photo Gallery
2 Swimming Pools & Jacuzzis
Reception & Shore Excursion Desks

Luxurious beds featuring Sealy Premium Euro-Top mattresses and finely woven cotton linens
Deluxe waffle weave and terry cloth bathrobes for use during your voyage
100% Egyptian cotton towels
Premium massage shower heads
5x magnifying make-up mirrors
Salon-quality hair dryers
Fragrant soaps, lotions, shampoos and other bath amenities from Elemis Aromapure
Complimentary fresh fruit on request
Elegant ice bucket and serving tray for in-room beverages
Flat-screen TV with videos on demand
Ice service, shoeshine service
Nightly turndown service
24-hour room service

Click here to view some frequently asked questions about Holland America and what to expect on your cruise.
Pricing
Our inventory changes on a daily basis. For the most up-to-date information on available, limited, or waitlist categories; or availability in our roomshare program, please call our Travel Consultants. Prices are per person (PP) based on double occupancy. Pricing does not include airfare, insurance, fuel surcharge, or nondiscountable amount (NDA).
Per-person NDA of $459 (subject to change) covers taxes, fees, and gratuities. Value price expires 10/31/23. Early-Bird price expires 12/31/2023.

Save $400 Per Person Off Early-Bird Price
Value price expires 10/31/23 • Plus Olivia Free 6-Month Payment Plan
Traveler Info
Get all your information on Olivia's upcoming San Diego to Mexico Cruise.
Climate

Average temperature in San Diego will be mid-70's and weather will range from mid-70's to low-90s in our Mexico ports. Shorts/tanks/t-shirts will be the norm.

Currency

U.S. Dollars are accepted in all ports-of-call. We recommend having some Mexican pesos on hand but it's not necessary.

We highly recommend a COVID-19 vaccination, plus booster for this trip. We strongly encourage you take a COVID-19 test prior to leaving home for your trip to ensure you are COVID negative. We will keep you updated with COVID protocols as we get closer to the trip date.

Airfare Discounts

Save up to 15% on your airfare through our partner airlines. Please visit our airline discounts page for the most up-to-date information.

Cancellation Policy

Unexpected events can cause you to cancel your vacation. Because we are committed to this charter, we must strictly adhere to our cancellation policy as outlined in our Olivia Terms & Conditions.

2024 SAN DIEGO TO MEXICO CRUISE

START DATEEND DATECANCEL PENALTYCancellation 365 days or more prior to trip date
4/13/202350% of trip costCancellation 0-364 days prior to trip date4/14/20234/13/2024100% of trip cost (no refund)

Transfer funds are nonrefundable and nontransferable from the point of sale forward.

Celebrations – Birthdays, Anniversaries, Honeymoons and more

If you will have a birthday or other celebration during your vacation and have not already informed your Olivia Travel Consultant, please let us know as soon as possible, but no less than 90 days prior to the trip.

You can register at Olivia Honeymoon Wishes for your honeymoon, anniversary, or other special celebration; browse through the selections and let your friends know just how easy it is for them to purchase a gift for you.

Connect with Other Guests – Join the Facebook Group

If you'd like to chat with people who are going on the trip, join Olivia's San Diego to Mexico Facebook Group.

Holland America Cruises FAQs

Click here to view some frequently asked questions about Holland America and what to expect on your cruise.

Host Hotel

Olivia is proud to partner with the Hard Rock Hotel San Diego as our host hotel April 11-13, 2024, should you choose to arrive and explore San Diego a few days prior to our cruise.

Hard Rock Hotel San Diego
207 5th Avenue, San Diego, California, United States, 92101
To book by phone, call toll-free at 877-344-7625 and reference group code 2404OLIVIA.
To book online, click here.

SOLD OUT - Studio King or Studio 2 Queen Beds: $269 USD/Night (single/double occupancy) + All Access Pass ($10 per room/per night)

AVAILABLE - Hard Rock King or Hard Rock 2 Queen Beds: $319 USD/Night (single/double occupancy) + All Access Pass ($10 per room/per night)
All Access Pass includes:

Wireless Internet Access
10% off at MaryJane's Diner (lunch and dinner only)
Complimentary access to Crosley Record Player
In-room Local and Long-Distance Calls
Unlimited entry to the 24/7 fitness center
Complimentary use of the Business Center
Weekday Edition of USA Today
Copy of Fender Magazine
Electra Bike Rental
Fender Guitar Rental
MP3 Playlist download
In-room single brew Keurig coffee maker

Passports and Visas

All guests (including guests from countries other than the United States) will be required to have a passport. Passports must be valid for six months after your return date. US citizens do not need a visa for this trip. If you are not a US citizen, please check visa requirements with your country's consulate and the consulates of the countries you'll be visiting.

Travel Gear Store


To help you get ready for your next vacation, we've partnered with New Headings to create Olivia Travel Gear, our own online gear and apparel store, featuring items from leading brands, including Craghoppers, Patagonia, Teva, Outdoor Research, and Eagle Creek. Visit olivia.newheadings.com for more information!

Specific Needs – Dietary, Medical and Mobility

If you have any medical, mobility needs, or specific dietary requirements that you have not already advised your travel consultant. Please advise us of this information as soon as possible but no less than 90 days prior to the trip.

Travel Insurance

Olivia recommends that you purchase a travel protection plan to help protect you and your trip investment against the unexpected. Visit our Insurance page olivia.com/travel-insurance for more information.

For a travel insurance quote, more information or to purchase a protection plan, please call Olivia at 800-631-6277 and select option 1 for a travel consultant.

Airports

You will need to fly into and out of San Diego International Airport (SAN). We encourage all guests to arrive a day early to avoid the stress of unexpected delays.

Flight Arrival and Departure Times

All flights should be scheduled to arrive to San Diego International Airport (SAN) at or before 12 pm on Saturday, April 13, 2024. Departures from San Diego International Airport (SAN) on Saturday, April 20, 2024 should be scheduled to depart at 11 am or later.

Luggage Allowances

While there is no luggage limit on the cruise itself, airlines often restrict (or charge) for excess baggage. Because each airline is different, and the regulations change over time, please check with your airline for baggage allowances.

Parking at the San Diego Cruise Ship Terminal

There are several long-term parking options for cruise passengers. Click here for more information.

Transfers and Meeting up with Olivia

Getting to Your Ship
Airport transfers are not included. The airport is approximately 3 miles from the San Diego Cruise Terminal. You can take a rideshare (such as Uber or Lyft) from the airport to the Port of San Diego Cruise Terminal for approximately $15-$20, depending on time of day. The port address is: 1140 N. Harbor Drive, San Diego.
You will be able to book a one-way airport to ship transfer through Holland America approximately 30 days prior to sailing. Stay tuned for more information.

Check-In
Embarkation and check-in begin at 11:30 am and will be available until 3:30 pm with all aboard at 4 pm for the ship safety drill. Although we do not depart until 10 pm, all guests must be on board by 3:30 pm.

What's Included?

Accommodations for 8 days/7 nights on Holland America's ms Zaandam

All meals, including room service (specialty restaurants have a nominal charge)

Gratuities (covered in NDA fees)

Olivia's signature entertainment and programming

Personalized Team Olivia assistance throughout the voyage

What's Not Included?

Airfare, airport transfers, travel insurance, personal items, medical attention, alcohol, soft drinks, specialty coffee, specialty restaurants, bottled water, spa services, salon services, telephone, internet, shore excursions, ship's photos, bingo, casino activities, and other incidentals.

Accommodations

Stateroom amenities feature Signature Mariner's Dream bed, featuring a plush Euro-top mattress and finely woven cotton linens; luxurious bathrobes for use during your voyage; 100% Egyptian cotton towels; premium massage showerheads; 5x magnifying make-up mirrors and salon-quality hair dryers; fragrant soaps, lotions, shampoo and bath amenities from Elemis Aromapure; complimentary fresh fruit upon request; elegant ice bucket and serving tray; flat-panel TV and DVD player; ice service; shoeshine service; and nightly turndown service.

Neptune & Pinnacle Suite Amenities: In-suite coffee/espresso machine, Bose Bluetooth-enabled Soundlink, expanded line of Elemis bath amenities, complimentary mimosas with in-suite breakfast, premium duvet, bathrobes, slippers; complimentary laundry, pressing, and dry cleaning throughout your cruise; complimentary sparkling wine served in the Neptune Lounge upon embarkation; in-suite coffee/espresso machine; binoculars and umbrellas for your use on the cruise; priority boarding for tender ports of call; special disembarkation service; exclusive daily breakfast service; personalized cruise stationery; fresh flowers; no-host mini-bar for easy entertaining; and high tea service in suite on request. As a suite guest, you will have exclusive access to the industry-leading Neptune Lounge—this lounge features a private place to relax, socialize with other suite guests, and enjoy the personalized service of a concierge. The Neptune Lounge features a large-screen television, library, sofas and chairs, refreshments throughout the day, and wifi for a nominal charge. One-Touch 24-hour concierge service is also available when the Neptune Lounge is closed.

Bringing Alcohol and Beverages Onboard

Guest are not allowed to bring alcoholic or non-alcoholic beverages on board for consumption or any other use except as follows:
Guests may bring wine and champagne onboard, however a corkage fee of $20 USD will be applied to each bottle. Limitations apply. Wine brought in quantities deemed to be excessive by the ship or security will be refused. Wine purchased during ship-sponsored shore excursions that visit local wineries are exempt from the on-board corkage fee (offer limited to one bottle of wine per person).

Items such as sodas, energy drinks or other non-alcoholic items are not allowed on board in any form. In an effort to protect our environment and reduce use of plastic, plastic water bottles are not allowed. However, an allowance of six liters, twelve (12) cans or cartons (500 ml in volume or less) or six (6) cans or cartons (1 liter in volume or less) of water are allowed per stateroom. Any amount in excess of this allowance will not be allowed onboard. Water in plastic bottles will not be allowed onboard in any quantity, including in ports of call. Guests will be asked to discard open beverages in plastic containers prior to boarding.

In addition to the wide selection of lounges where you can enjoy cocktails and sunsets, the ship offers a variety of beverage packages – from cocktails to wine to soda. You'll be able to purchase beverage packages 30 days prior to your cruise.

An 18% service charge is automatically applied to all beverage purchases, bar retail items, specialty restaurant cover charges and all for purchase a la carte menu items.

Dining Experiences – Restaurants and Room Service

If eating incredible meals is one of your favorite activities, rest assured that you will be more than satisfied. There are plenty of food and dining options available, and most are included in the cost of your cruise.

You will be assigned a set dining time for dinner and have the flexibility to dine at a different table each night within your assigned dining time. Guests in 1st seating will have dinner at 5:30 pm and guests in 2nd seating dinner will have dinner at 8 pm. If you do not have a medical reason to dine early, our recommendation is to select 2nd seating where you can attend your evening show early and then enjoy a relaxed dinner. Guests in 1st seating sometimes hurry their dinner to line up for the show because seating in the show lounge is limited.

24-hour room service
If you would like to enjoy breakfast, lunch, dinner, or a midnight snack in the comfort of your cabin, a room service menu is available 24 hours a day.

The Dining Room
The Dining Room features five-course menus offering classic preparations, regionally inspired cuisine and vegetarian/vegan options. This restaurant is open for breakfast and lunch on our at-sea days and is the main restaurant for dinner nightly.

The Dive-In Grill
This casual poolside grill serves up the best burgers at sea, Nathan's Famous gourmet hot dogs, golden French fries and more.

Explorations Café
The relaxing café with panoramic views is your home for handcrafted espresso drinks during the day and refreshing cocktails in the evening.

The Lido Market
A casual, modern marketplace, Lido Market offers the widest range of food options on board for breakfast, lunch, dinner, and late-night snack.

Canaletto Restaurant (Specialty restaurant for dinner only)
Canaletto is a relaxed setting with authentic Italian cuisine that is best enjoyed when shared. Reservations required and a nominal per-person charge will be applied to your onboard account.

The Pinnacle Grill (Specialty restaurant for dinner only)
The ultimate steakhouse at sea, with an exceptional menu of Prime steaks, seafood and wine. Reservations are required and a nominal per-person charge will be applied to your onboard account.

Electricity

Cabins are equipped with one standard U.S. 110 and European 220 volt outlet.

Excursions

Exploring our ports of call will be the highlight of your cruise. Holland America takes pride in offering the best shore excursion options for our guests. We will notify you via email when excursions are available for online booking, approximately 30 days in advance of your cruise.

Gratuities

Gratuities are included in the cost of the cruise. Gratuities are provided for your cabin steward, dining room steward, bus person, maitre'd and other-behind-the-scenes crew members. If you receive exceptional service and wish to tip a bit more, it is always appreciated.

Internet and Mobile Phones

You can purchase and connect to satellite internet 24 hours a day, either by accessing the ship's wireless network with your mobile device (laptop, iPad or mobile phone) or utilizing the workstations located in the Explorations Café. Internet packages/prices will be posted on board.

Through an agreement with the Wireless Maritime Service, the ship offers an advanced roaming network onboard allowing you to make and receive calls, send and receive text messages and access emails and surf the web while at sea using your mobile phone and telephone number. Phones must be activated for international calling with your home provider and it's important to check with your cell phone service provider to find out information about roaming fees.

Laundry Service

Laundry, pressing, and dry-cleaning services are available onboard for an extra charge. Pricing is available on board.

Medical Services

There is an onboard infirmary. Medical services entail an additional fee.

Money: On-Trip Purchases

On board, the currency is $USD. All purchases made on the ship will be charged to your onboard account, which you create during online check-in.

Ports of Call

The ship will be docked in Puerto Vallarta, Mazatlán, and Cabo San Lucas.

Sisters at Sea and Friends

Olivia's Sisters at Sea & Friends program is dedicated to promoting and celebrating diversity on our trips. Meet your Olivia Sisters at Sea coordinators on board so that you can find out about the special events we have planned for you during the week. Everyone is welcome to join in the fun.

Smoking Policy

Please take note of Holland America's new smoking policy on board. All staterooms (cabins) including stateroom verandahs, showrooms and all other indoor areas are designated non-smoking. Smoking is permitted on certain designated, outside decks. The designated smoking areas will be noted on board. Electronic cigarettes and vaping devices may only be used in designated smoking areas.

Solo Travelers

Traveling solo? Be sure to attend the Solos Welcome on the first day. Here you will meet your Olivia Solos Coordinator who will share your Solos program for the week. We plan dozens of activities for our Solo Travelers, including a special designated Solos excursion. In addition, we organize a special Solos dining area for all meals and reserve a section for the nightly shows.

Spa Services

Enjoy the luxurious Greenhouse Spa complete with massage, facials and a myriad of other spa treatments. Massages and other services are available for an additional fee.

Telephone

Each cabin has a phone which you may use to call cabin-to-cabin, and to the various onboard facilities. There is an additional fee to use this phone to call outside of the ship; cost is available on board.

Disembarkation

Disembarkation will begin once the ship has cleared customs and can be as early as 7 am. You will receive colored luggage tags to designate the time you will be called to disembark the ship.

Transfers to the Airport

For those going directly to San Diego Airport, you can take a taxi or rideshare (such as Uber or Lyft) from the port to the airport. The airport is about 3 miles away. Airport transfers will also be available to book via the Shore Excursion office on board.

You may book your departure flight after 11 am on Saturday, April 20, 2024 to allow enough time to transfer to the airport.
Airfare Specials
We are proud to partner with Delta Airlines. The Delta Airlines discount code NM2MG is good for up to 10% off and applies to flights into and out San Diego, (SAN). Dates of travel are April 5 to April 28, 2024. Airfare can be booked no earlier than 11 months before the trip. This reservation can be completed by visiting delta.com/meetings (select "Book Your Flight" and enter the Meeting Code NM2MG), calling (800) 328-1111, or calling your travel agent (if applicable) and mentioning the discount codes. Not all fares are eligible for use with this discount code. Fare rules will determine eligibility.
We are proud to partner with United Airlines. The United Airlines discount code: Z Code: ZNQ4 and Agreement code: 631006 are good for up to 10% off and applies to flights in and of San Diego (SAN). Dates of travel are April 7 to April 26, 2024. Airfare can be booked no earlier than 11 months before the trip. This reservation can be completed by visiting united.com/meetings(enter the Meeting Code ZNQ4631006 in the Promotions and Certificates box). Or by calling the United Reservations Meetings Desk at (800) 426-1122 and providing the Z code and agreement code (a service fee will apply). You can also choose to book through your preferred travel agency and provide the discount program information. Discount level applicable based on 1st letter of published tariff fare purchased.